Equine Medicine, Surgery and Reproduction 2nd Edition. It's over ten years since the first edition of Equine Medicine, Surgery and Reproduction was published.
Equine Medicine, Surgery and Reproduction 2nd Edition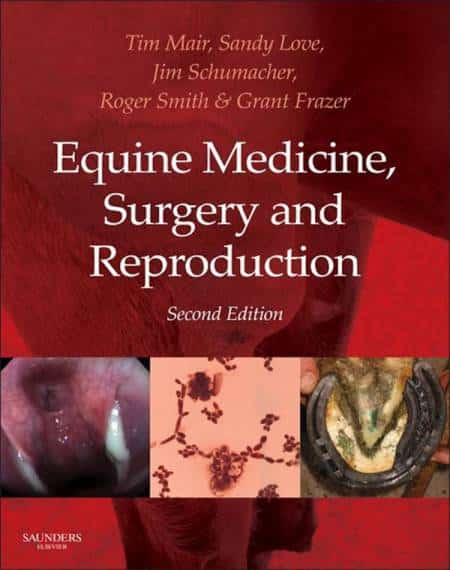 Over that time there have been tremendous advances in many areas of equine veterinary science. It is timely, therefore, for a new and up-dated edition of the book to be published. Our aims in producing this book are the same as they were for the first edition – a single volume user-friendly text covering the major areas of equine medicine, surgery and reproduction. As before, all  of the authors are highly experienced in clinical teaching and are internationally-recognised experts in their fields. The book is aimed at veterinary undergraduates and general practitioners, but we hope that others, including more specialist equine clinicians and professionals in allied fields will find it of use.
In addition to up-dating all of the original chapters, the scope has been increased by the addition of new chapters on wound management, sedation and anaesthesia, diagnostic imaging, and critical care. This book has had a long gestation, and, sadly, two of our authors died prior to the book being published. Both Professor G Barrie Edwards and Dr Grant S Frazer were dear friends as well as highly respected clinicians and teachers; this volume is dedicated to their memory.
[expand title=" "]
[/expand]
Password: pdflibrary.net