Equine Pathology, Supplies information on the pathogenesis and morphology of equine diseases organised by major body systems, with diseases discussed by pathologic process and supplemental chapters on related aspects. More than 200 photographs and illustrations enhance descriptions.
Equine Pathology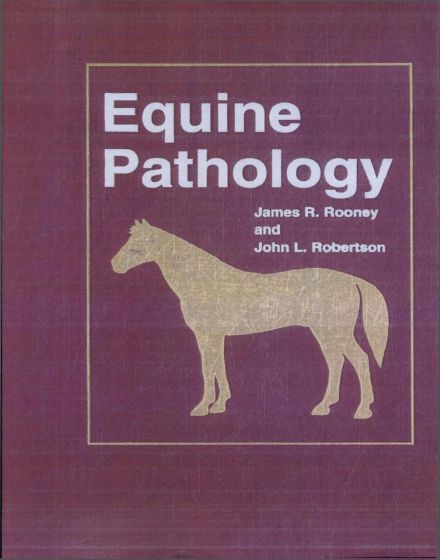 THIS BOOK is not intended to replace other texts of general or special pathology. There is little to be gained in an era of many books and rapid change by repeating what is already available on the cutting edges of molecular pathology, immunopathology, and pathological physiology.
Very little work on these frontiers is available specifically for the horse, in any case, and our task is to bring to the reader what has been done and what is known about that species without too much unwarranted speculation based on studies in other species.
THIS BOOK is a collection and collation of experience and literature on the pathology of the horse. Pathogenesis is emphasized in the belief that lesions are to be interpreted in terms of the natural history of disease processes. In no case is the pathogenesis complete—a fully formed and documented theory of disease process.
Pathogenesis is formulated insofar as the facts permit. The hypotheses are formulated with limited data and with the certain knowledge that they are ephemeral. A quotation from Dadd (1854) is not inappropriate; "The more a man knows of physiology, the less faith has he in medicine."
[expand title=" "]
[/expand]
Password:
pdflibrary.net