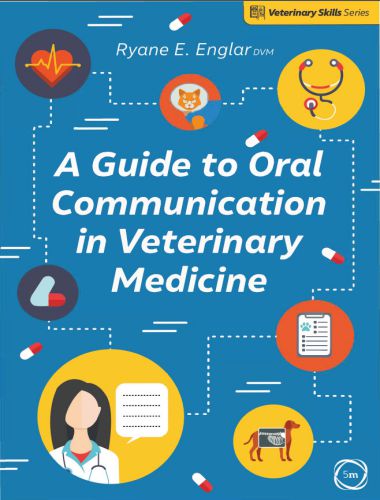 A Guide to Oral Communication in Veterinary Medicine
A Guide to Oral Communication in Veterinary Medicine
---
by Ryane E. Englar, Year  2020, File Type: PDF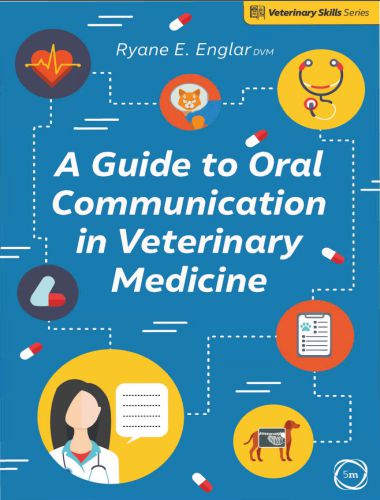 This is one of the best books I have seen on the very important topic of communication in the veterinary hospital. It's very tempting to consider that veterinary care is "all about the animals" or even "all about the medicine", but since that care is ultimately the responsibility of a human care-giver, communication is critically important. Dr. Englar does a remarkable job of laying out the concepts in a straightforward manner so that even those who may not feel entirely comfortable with their communication skills can feel supported in their efforts to improve.
One of the most important features in this excellent book is the premise that communication is a teachable skill. Some individuals may have natural talents in this regard, but everyone can improve their communication, especially when aided with this type of superb resource.
People are curious about our profession. It is why conversations about who we are and what we do follow us wherever we go: on buses or planes, boats or trains, whether travel is national or abroad. Our seatmates seem compelled to ask about our professional lives.
Animal Planet enthusiasts want to know if everything they see on television is real. They ask if there are really dog cardiologists and cat eye doctors, and if it's true that hip replacements can be performed on alpacas.
Fans of Gray's Anatomy and The Good Doctor often ask how we stomach the blood and gore of emergency medicine, trauma, and surgery. They are inspired, yet intimidated that veterinarians can wear so many hats to be so many things for so many people.
Those who are aware that mental health issues plague our community often inquire about our physical and emotional wellbeing. They ask how we find balance between bringing our patients into this world and taking them out of it. They thank us for our service. They ask us what we need.
Others do not recognize that rain precedes rainbows, and ask only what it is like to play with kittens and puppies all day. I used to cringe, but now I see it as a learning opportunity to provide a more accurate frame of reference for the professional identity that we wear on our sleeves, right alongside our hearts.
From this rather eclectic mix of questions, typically one theme emerges. Non-veterinary acquaintances often ask what propelled me to become a veterinarian. Their quest to understand me and my career aspirations often ends with a variation of this sentiment:
"Why didn't you become a human doctor?" they ask. "Don't you like people?" .
The answer is shockingly simple, yet it often surprises my audience: "Yes. Yes, I like people."
It is not at all what they were expecting to hear.  In truth, to be a successful veterinarian, you have to like, care about, and respect people. Your patients are attached to owners. Your owners will come to your door with past life experiences, personalities, and perspective. Free Download: Handbook of Veterinary Communication Skills
You will never have the opportunity to get to know, medically manage, operate on, treat, or cure animals unless the person who is tethered to the other end of the leash or travel carrier seeks out you and your services.
Veterinary education emphasizes how to treat animal patients – and rightly so. You can-not be a proficient clinician unless you understand the animal body, in health and disease. You cannot be a competent surgeon unless you commit your mind and muscle memory to learning anatomic landmarks, instrument ties, and gentle tissue handling skills.
[expand title = ""]
Book Name:

A Guide to Oral Communication in Veterinary Medicine

Buy Now

:

Amazon

 

Download Now

:

Click Here

Password

: PDFLibrary.Net
[/expand]