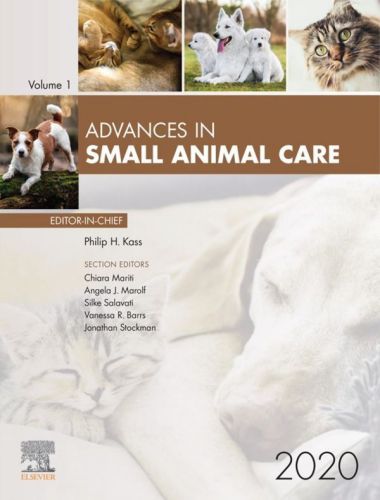 Advances in Small Animal Care 2020 Volume 1
Advances in Small Animal Care 2020 Volume 1
---
by Philip H. Kass, Chiara Mariti Chiara Mariti, Angela J. Marolf, Silke Salavati, Year 2020, FileType: PDF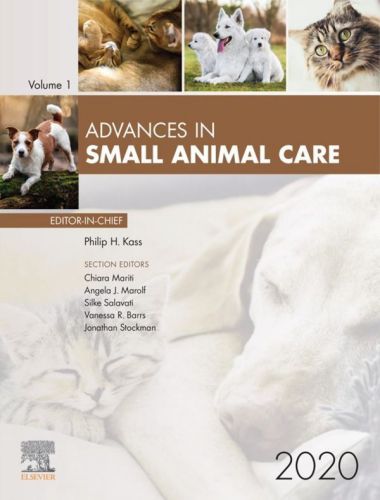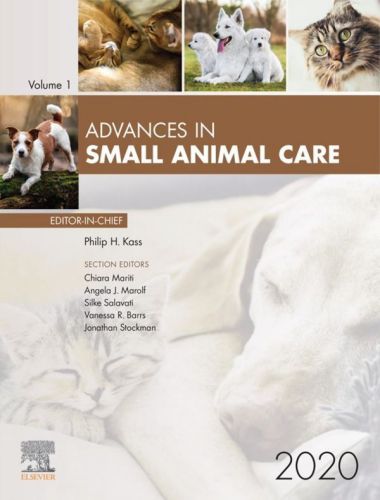 This premier volume of Advances in Small Animal Care, a yearly multi-specialty publication, publishes the most current thinking and recent advances in small animal veterinary practice from the voice of a truly distinguished editorial board, including Editor-in-Chief Philip H. Kass and a stellar invited author list. Topics discussed in this first volume are within the areas of behavior, diagnostic imaging, gastroenterology, infectious disease, and nutrition. This volume will appeal to all practicing veterinarians and will inform and enhance clinical practice.
This inaugural volume of Advances in Small Animal Care represents the culmination of almost 3 years of careful planning and execution in the establishment of a new series—one that could occupy a niche in the exploration of new knowledge through continuing education unfilled by other veterinary medical journals and textbooks. Within many of the broad areas of veterinary medical health, disease, and wellness, we designated topics that are both emerging and evolving, and sought authors who could extend knowledge to veterinarians in private, public, and academic occupations through incorporation of new, up-to-date research. Exotic Animal Care and Management 2nd Edition
Taking this approach allows synthesis and translation of research articles to a wider audience, without having to wait for them to ultimately be recapitulated in textbooks that can be years in the making. The virtue of making each volume of this series multidisciplinary is that the most important advances are prioritized for publication, narrowing the time it takes to disseminate and institutionalize new knowledge.
For this first volume, we have selected new topics from the areas of behavior, imaging, gastroenterology, infectious disease, and nutrition. It is our hope these articles will become important references for researchers and practitioners alike, as they concern health challenges that are ubiquitous in canine and feline medicine. They include behavioral challenges like separation anxiety, aggression, and concurrent health problems; imaging breakthroughs in whole-body cancer staging, angiography, and lymph node evaluation; chronic inflammatory and viral gastroenteropathy in dogs; breaking new treatment of feline infectious peritonitis; and nutritional challenges that include care of hospitalized patients, the ongoing enigma of taurine in canine cardiac health, the critical interaction between nutrition and physical rehabilitation, and how cat and dog health is impacted by vitamin D.
| | |
| --- | --- |
| Book Name:  | Advances in Small Animal Care 2020 Volume 1 |
| File Size:  | 14 MB |
| File Format:  | PDF |
| Download Link:  | Click Here |
| Password: | PDFLibrary.Net (if Required) |