Fish Disease: Diagnosis and Treatment, Second Edition provides thorough, yet concise descriptions of viral, bacterial, fungal, parasitic and noninfectious diseases in an exhaustive number of fish species.
Fish Disease: Diagnosis and Treatment, 2nd Edition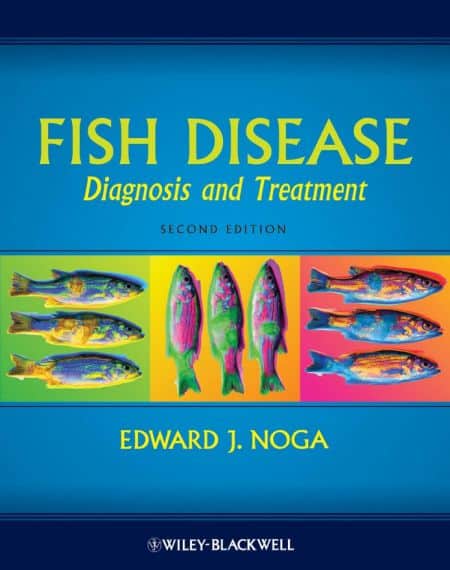 Now in full color with over 500 images, the book is designed as a comprehensive guide to the identification and treatment of both common and rare problems encountered during the clinical work-up. Diseases are discussed following a systems-based approach to ensure a user-friendly and practical manual for identifying problems.
Fish Disease: Diagnosis and Treatment, Second Edition is the must-have reference for any aquaculturists, aquatic biologists, or fish health specialists dealing with diagnosing or treating fish diseases.
Concerns about diseases affecting fish continue to increase as aquaculture remains the fastest growing segment of food animal agriculture and as the popularity of keeping fish as pets also expands. Diseases in wild populations also remain an important concern, especially as environmental degradation due to climate change and human activity impacts their health.
With the increasing sophistication by which many cases of individual fish diseases are managed, especially in pet fish, the clinical workup section has been consider-ably expanded. Now included are a number of techniques that, while not used routinely on every fish disease case, are being increasingly applied, along with the standard clinical workup.
There is expanded coverage of most of the PROBLEMS, which, together with the other changes in the book, have increased its content by more than 130 pages. Virtually all illustrations are now in color. Several new diseases have been discovered or have gained prominence since the first edition; these now merit their inclusion as separate PROBLEMS. This has added 10 more problems, making a total of 103 problems in part II.
[expand title=" "]
[/expand]
Password:
pdflibrary.net