Laboratory Animal Anaesthesia 4th Edition
---
by Paul Flecknell in 2015
Laboratory Animal Anaesthesia, Fourth Edition provides a basic guide to anaesthesia for a very diverse audience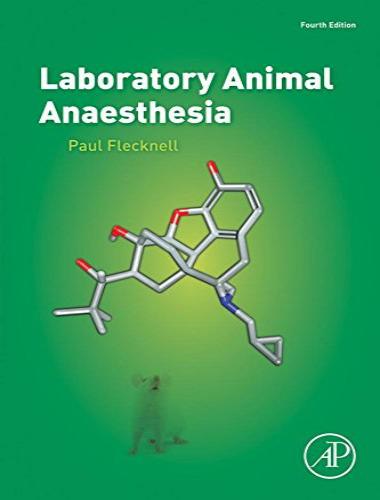 needing content, with straight-forward, structured style of writing. Updated with effects of anaesthetics in different laboratory species, including sources of dose rates will be incorporated into tabular material. New information on pain assessment and pain management will be covered, and an increased emphasis on rats and mice for anaesthesia and perioperative care. With newly revised, full color illustrations to facilitate best learning, Laboratory animal Anesthesia, Fourth Edition provides procedures, key points and invaluable advice from a well-known and respected veterinary anesthetist and scientist with over 30 years of experience in the field.
• Written by a veterinary anesthetist and scientist with over 30 years' experience in the field, and who is actively engaged in research in this area
• Focuses on procedures involving rats and mice used in research
• Provides those with limited experience of anesthesia with the information they need to carry our procedures effectively, safely, and humanely, as well as those with more experience to continue a career with laboratory animal model research
• Includes rapid, easily accessed information using tabulated summaries.
The additions and amendments to this new edition reflect developments in anaesthetic practice and changes in our attitudes towards laboratory animal welfare. Standards of anaesthesia for laboratory animals have increased greatly since the publication of the second edition, and the use of technically demanding procedures have become much more widespread. This new edition attempts to balance the need for additional information in these areas with the main goal of the first edition: the provision of an introductory text for new investigators.
[expand title=" "]
[/expand]
Password: pdflibrary.net