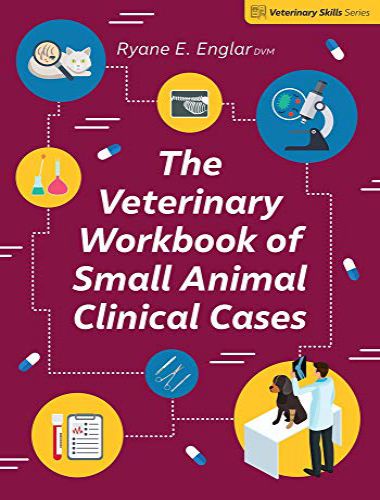 The Veterinary Workbook of Small Animal Clinical Cases
The Veterinary Workbook of Small Animal Clinical Cases
---
By Ryane E. Englar, Published: September 30, 2021, FileType: PDF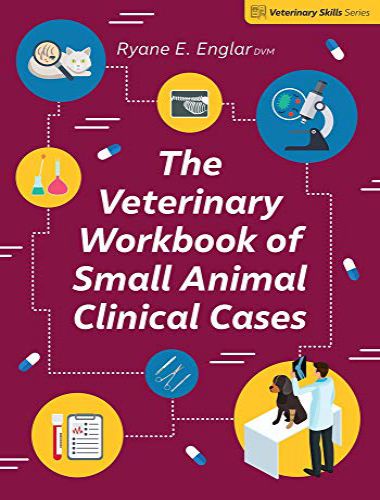 This workbook is intended to be a bridge between classroom learning and clinical training; to improve patient care and clinician confidence in practice. Common presentations in small animal practice are presented as real-world case studies while the reader is guided through work-up, critical thinking and problem solving to run the consultation efficiently. Key concepts of anatomy, physiology, radiology, clinical pathology, medicine and surgery are covered and readers are guided through history-taking and diagnostics to perform an effective consultation. Cases discussed include vaccinating the new kitten, castrating the new puppy, the puppy with diarrhoea, the blind cat, the head-shaking dog, the itchy dog.
Categories of complaints covered include body weight, urinary problems, the digestive system, respiratory issues, eye problems, skin and soft tissue complaints, cardiovascular, reproductive, aural and neurological complaints. The aim is to present a problem-first approach and to encourage readers to think like clinicians rather than students by instilling a case-based problem solving approach.
Practice, as it turned out, was less about facts and more about the approach. Suddenly, it didn't matter if you could recite what was on page 1252 of Ettinger's Textbook of Veterinary Internal Medicine. You could always, simply, go look it up. What mattered more was your ability to see the clinical picture unfold before you, in slow motion, like a dream, as you sifted through fluff to find the relevance and complete the portrait, often with time constraints and limited funds. Workbook for McCurnin's Clinical Textbook for Veterinary Technicians and Nurses, 10th Edition
You leveled up in this Game of Life not by spitting out facts, but by creating connections. Connections between content and patients that all too often didn't read the textbook. Connections between past mistakes and present chances at "take 2"s. Connections between what you had learned in school and what actually happened in Real Life. Connections between what you thought you knew and everything you still had left to learn.
Practice was hard and it was humbling. I learned how much I didn't know. I learned to question what I thought I did. And I learned, most importantly of all, that learning the art and science of veterinary medicine was less like competing in a race with a certifiable end and more like peeling back an onion, one layer at a time. An onion with endless layers and incredible depth. The more layers you peel, the more there are to greet you. It feels like forever because it is. But despite what it may sound like or feel like in the moment, forever is actually a good thing.
Product Details
Publisher ‏ : ‎ 5m Publishing (September 30, 2021)
Language ‏ : ‎ English
Paperback ‏ : ‎ 712 pages
ISBN-10 ‏ : ‎ 1789181291
ISBN-13 ‏ : ‎ 978-1789181296
Direct Link For Paid Membership: –
| | |
| --- | --- |
| Book Name:  | The Veterinary Workbook of Small Animal Clinical Cases |
| File Size:  | 51 MB |
| File Format:  | PDF |
| Download Link:  | Click Here |
| Password: | PDFLibrary.Net (if Required) |