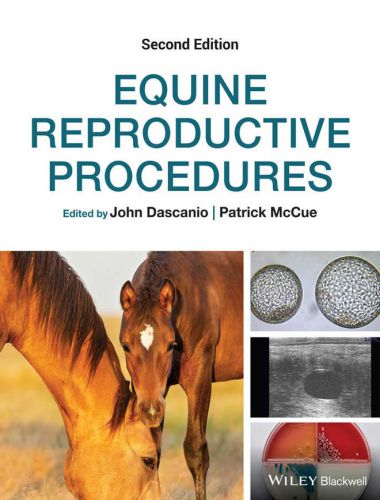 Equine Reproductive Procedures 2nd Edition
Equine Reproductive Procedures 2nd Edition
---
by John Dascanio, Patrick McCue, Published 2021, FileType: PDF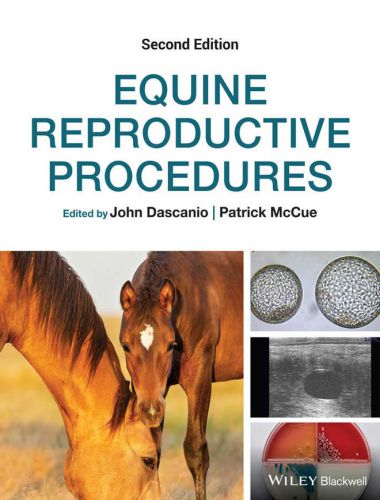 The second edition of Equine Reproductive Procedures provides equine practitioners, veterinary students, and equine theriogenologists with a fully updated, practical guide to techniques in equine reproductive practice. This easy-to-use resource covers skills-based information with a clinical focus, taking an easy-to-follow step-by-step approach.
The book covers topics related to the reproductive management of horses, including diagnostic techniques and therapeutic procedures for stallions, mares, and foals.  Procedures highlighted in the book are supported with clear descriptions and photographs. Readers will also find a list of required supplies for the procedure and a reference list.
· Provides step-by-step descriptions of techniques related to equine theriogenology
· Serves as a valuable practice tool
· Offers 39 new techniques not found in the first edition
· Includes key updates to existing techniques
Those studying equine reproduction and specialists in theriogenology will find this an essential 'how-to' guide for their practice library.
This second edition of the Equine Reproductive Procedures book has been substantially updated with 39 new chapters, and a multitude of new diagnostic procedures and therapeutic protocols added to existing chapters. The overall goal has remained the same, which is to provide equine professionals with practical clinical information on basic and advanced techniques in the field of equine reproduction. It is our hope that veterinary students, graduate students, researchers in the field of equine reproduction and veterinarians in private practice will find the material in this book useful in their collective work. Current Therapy in Equine Reproduction 1st Edition
The second edition is divided into sections on the Non‐Pregnant Mare, Pregnant Mare, Postpartum Mare, Stallion and Newborn Foal. A total of 40 authors and co‐authors contributed to the development of the book. In the first edition, we noted that approximately 90% of reproductive procedures used in the horse industry are nearly identical throughout the world. The other 10% varies according to the training and experience of the individual, geographic region, and availability of supplies and facilities.
Hopefully we will all continue to learn throughout our careers from the knowledge and experience of others. Consequently, while the objective of this book is to provide examples of how reproductive procedures may be performed, it should not be construed that these are the only or the optimal methods to achieve diagnostic or therapeutic goals.
Available for Free Membership: –
Book Name:

Equine Reproductive Procedures 2nd Edition

Size

: 43 MB

 

Download Now

:

Click Here

Password

: PDFLibrary.Net (If Required)