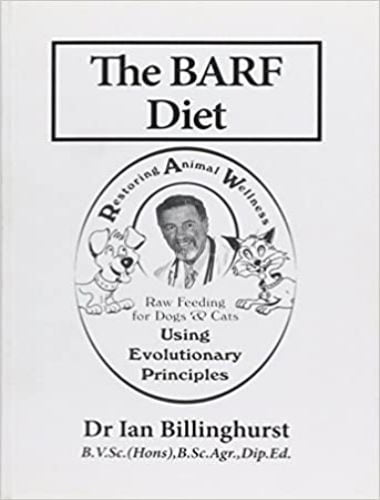 The Barf Diet: Raw Feeding for Dogs and Cats Using Evolutionary Principles
The Barf Diet: Raw Feeding for Dogs and Cats Using Evolutionary Principles
---
by Ian Billinghurst, Published 2001, FileType: PDF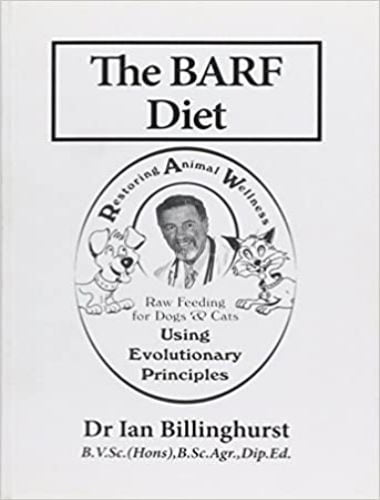 Feed your dogs and cats the way Mother Nature intended by eliminating grains and feeding them a BARF, Biologically Appropriate Raw Food, diet. Australian veterinarian, Dr. Ian Billing Hurst, long-time champion and international lecturer on the benefits and how-to of feeding raw foods to pets, explains in simple, understandable terms why and how to feed your animals for optimum health. Learn how to create simple, home-prepared meals that mimic the diet of your pets wild ancestors. You will no longer have to rely on mass-produced, often grain-based commercial foods that can compromise your pet s energy, health, even longevity.
Be inspired by the successes of pet owners, breeders and trainers who feed the BARF diet and report their animals have better energy levels, normalized weight, improved dental health, elimination of skin and ear problems, even overcoming diabetes and improving behavior.
Feeding the BARF diet has been updated in 2016
Understand the science behind BARF feeding
Learn about the wide-ranging benefits raw-feeders have experienced
Follow the easy steps to get started as well as maintain a BARF diet
Get answers to dozens of common and uncommon questions that arise when feeding raw
Covers raw feeding for both dogs and cats
Before starting a raw diet with your dogs it is important to read as many books and articles as possible. There is no "one way" to feed a raw diet, but there are wrong ways. It is important you understand what you are doing, why you are doing it and be comfortable explaining it because most vets will not approve (unless they are holistic or actually decided to enlighten themselves on evolutionary diets. They are NOT taught nutrition in school, and what little they get is funded by major pet food corps. like Hills and Purina, both garbage foods). It is up to US as the owner to educate and advocate for what's best for our dogs.
This book is a great starter read, but not written in stone. Personally, I do not feed complete barf as I don't believe dogs NEED veggies. Can they benefit, yes….but it is not necessary as Dr. Billinghurst believes. I am between prey model and BARF as I do supplement and I also add yogurt and cottage cheese on occasion.
I suggest reading this book, as well as many others. There are several good websites as well (just double and triple check what you read online). Also, look for yahoo groups….if you are lucky you will find a co-op in your area to buy from a raw food supplier, makes it easier. What Food is Right For Your Dog?
Be it prey model, whole prey, or barf, going raw is the best thing you will do for your dogs. I am on month 6 of raw feeding and my dogs coats have never been shinier or silkier. They also shed less, their teeth are fantastically white and they eagerly await mealtime. Their poo is half the size (I have XL breed dogs)and has minimal odor. It also crumbles into white powder after a day or two. I am lucky in that there are many raw feeders in my area (whom I found via yahoo), a lot are well respected individuals in the animal rescue community be it behaviorists, or business owners.
| | |
| --- | --- |
| Book Name:  | The Barf Diet: Raw Feeding for Dogs and Cats Using Evolutionary Principles |
| File Size:  | 14 MB |
| File Format:  | PDF |
| Download Link:  | Click Here |
| Password: | PDFLibrary.Net (if Required) |