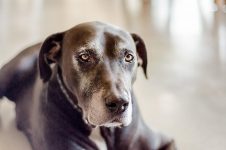 Alzheimer Disease and Mad Cow Disease Recent Research
Alzheimer Disease
Also known as
AD
Alzheimer Dementia
Prehensile Dementia
What is Alzheimer Disease?
The irreversible form of dementia is called an Alzheimer disease. It can cause memory loss, language and speech deteriorating, the decline in intellectual ability, and changes in behavior and personality. These conditions can affect the daily living of an individual. More than 5 million people are said to be affected by Alzheimer disease.
In the aging process, the changes found in the brain are similar to some of the aspects of the AD. But AD cannot be said as the normal part of aging. Senile plaques (Apps and neurofibrillary tangles (NFTs) are the abnormal protein structures which are built in the brain and can cause nerve cell injury and death. Due to the destruction of nerve cells, the level of neurotransmitter decreases. The most important neurotransmitter is acetylcholine that helps in transmitting the brain signals. Over the period of time, The AD will cause the decreased interaction between the different areas of the brain.
Relationship with aging
With the passing age, the risk of dementia and AD can be increased. About 1o% to 12% population, at the age of 65 will have dementia and at the age of 100, the percentage will increase to 50% (of those who will have dementia). According to the reports were given by the Alzheimer's Association, U.S. population aging and living longer, the number of people who are living with the AD may increase up to 16 million by 2050.
The AD which begins after the age of 65 is termed as "Late-onset" and generally not considered as inherited. AD which is called "Early-onset" usually starts before the age of 65. Almost 5% to 10% of the AD cases are reported as "Early-onset" and considered to be linked genetically.
Genetic Relationship
A variety of factor can be responsible for Alzheimer Disease, although they are not well understood. There are three genes (PSEN1, PSEN2, and APP) which are associated with some of the rare forms of early-onset AD (EOFAD, Alzheimer disease type 3 or AD3). Due to certain mutations in each of these genes, the production of abnormal protein can occur that may result in the AD.
There are 50% chances that the mutation in the gene will pass on the affected person's children. The mutations in these genes have been reported in a very small number of families.
The testing for these genes presenilin 1(PSEN1 on chromosome 14), presenilin II gene (PSEN2 on chromosome1), and amyloid precursor protein gene (APP on chromosome 21) is available.
Other genes have been identified and have been linked to late-onset AD yet are not thought to be a direct cause. These "susceptibility" genes may explain why there is an increased risk of developing late onset AD in individuals who have other affected family members.
Some of the other genes have been identified which are linked to late-onset AD (yet are not considered to be the direct cause. The answer to the question that why the risk of late-onset AD increases in an individual having affected family members.
The most established susceptibility gene for late-onset AD is APOE. The production of Apolipoprotein E is regulated by this protein. Apolipoprotein helps in transporting lipids, fats, and cholesterol in the blood. This gene exists in three forms of alleles (e2, e3, and e4). The APOE gene in some of the combination of these three is inherited by everyone in the form of a pair. 60% of the population comprises e3 allele, which is most common. The APEO e4 is associated with increased risk of the AD.
The risks of Alzheimer disease may vary by ethnicity. Obesity, high blood pressure, type 2 diabetes, insulin resistance, dyslipidemia and increased level of inflammatory markers (such as CRP C-reactive protein) are the risks factors which are associated with AD
Most of the individual who are suffering from Down Syndrome (DS); abnormality caused by trisomy of chromosome 21, will show some mental changes usually by the time of 40's to 50's. These changes are associated with the AD. The senile plaques just like in the case of the AD are formed due to the extra copy of chromosome 21 (cause the extra production of protein). The risk of the AD does not exist in the relatives of the person
The group of three experts released new guideline s and criteria for the diagnosis of the AD in 2011. This group work was spearheaded by NIA (Alzheimer Association and the National Institute on Aging) of the National Institute of Health (NIH).
The definition of Alzheimer disease was expanded by their article which includes:
Preclinical Alzheimer Disease: change sin biomarkers which can be measurable but no outward symptoms (only to help or guide research).

Mild cognitive impairment (MCI) due to Alzheimer disease: Small changes in thinking abilities and memory but does not affect the daily activities.

Dementia due to Alzheimer disease: the symptoms like change in memory, thinking, and behavior may appear which affect the ability of a person to function in daily life
These guidelines were given to provide more information about the current understanding of AD. These will give a strong framework for future research. The use of biomarkers in future was also proposed by them.
About Alzheimer Disease
Tests
For the diagnosis of the AD, there is no such lab test available which will give results positively. The only definite way to diagnose AD is detailed microscopic examination of the portion of person's brain tissue after death. The senile plaques and neurofibrillary tangles characteristics are examined by pathologists. The control and normal sample must be compared because a normal person can also have the plaques and tangles.
By using different tests which will rule out the other reasons of dementia, health practitioners can make an accurate diagnosis of AD when a person with AD appears, the health practitioners will thoroughly evaluate the person family and personal history, ask the age of onset, perform neurophysiological tests to check memory, language skills, and other cognitive functions
To rule out the diseases, deficiencies, and conditions (affecting the person's memory), a range of laboratory tests is used by health practitioners. The health care provider may use imaging tools, like MRI (Magnetic Resonance Imaging), CT (Computed Tomography) scans, to check the evidence of trauma, stroke, and tumors that might be causing Dementia. They may also look for overmedication, brain atrophy, shrinkage (may occur in the AD progression).
To check the genetic risks factors, some common laboratory tests are performed which can differentiate between the AD and other forms of Dementia.
Tests which give aid in the categorization of Dementia
These tests can rule out the causes of Dementia other than AD
| | | |
| --- | --- | --- |
| Test | Sample | Associated with |
| Vitamin B12 | Blood | B12 deficiency |
| T4 | | Thyroid Function |
| TSH | Blood | Thyroid Function |
| CBC | Blood | Anemia Infections |
| Electrolytes | Blood | Na+, K+, Cl, CO2 and pH balance |
| CRP, ESR | Blood | Inflammation |
| HIV antibody | Blood | AIDS |
| Syphilis Test | Blood | Syphilis |
| Drug screen | Urine | Illicit Drug Use |
| | | | | |
| --- | --- | --- | --- | --- |
| Test Type | Test | Sample | Use | Associated with |
| Imaging Test | CT (Computed Tomography) | Body Scan | Rule out AD or with late-stage AD | Brain atrophy (shrinkage associated with late-stage AD) and stroke |
| Imaging Test | MRI (Magnetic Resonance Imaging) | Body Scan | Late-stage AD or rule out AD | Brain Atrophy and Stroke |
| Imaging Test | Amyloid Beta 42 peptide and Tau protein correlation (Tau/AB42) | CSF | Help in differentiating AD and other forms of dementia, used to establish plaque burden or tangles, AB42 used in treatment trials | The decreased AB42 level and increased Tau protein level in symptomatic people indicates the likelihood of the AD |
| Less common Lab Test | APOE genotype | Blood | Determination of APOE genotype to provide the assessment of risk factor, Adjunct test for the confirmation of probable the AD | 65% of AD patients have at least one APOE e4  allele individuals having 2 APOEe4 alleles are at higher risk for the AD, but this genotype is less prevalent |
| Less common | PSEN1 | Blood | Test for genetic mutation | Association with half of the cases of early-onset AD |
| Less common | PSEN2 | Blood | For genetic mutation, available at few labs | Early-onset AD; mutation which is rare, identified in only a few family lines |
| Less common | PSEN3 | Blood | For genetic mutation, at only a few labs | Early-onset AD; mutation which is rare, identified in only a few family lines |
Besides those which are mentioned above in table, research is ongoing on some other new biomarkers
Treatment
There is no cure or prevention for the AD. Individuals may live for up to 25 years but 8 to 19 years is an average time. Treatment includes easing symptoms, management of behavioral issues, attempts to slow down the progression of the disease, and providing support and education to the affected person. Structured environment and memory aid can help the people (with AD) to live fairly normal lives. The individual can make decisions and participates in plans about future at this time.
People can take benefit (at early diagnosis of the AD) from drugs which help in the preservation of intellectual ability by preserving the main function of the neurotransmitter acetylcholine (for example donepezil, galantamine, and rivastigmine). It is also evaluated that a person is taking other drugs (can worsen confusion) like antihistamines, sleeping pills, analgesics, and central nervous system depressant.
During the progression of AD, some of the drugs and antidepressant are used in smaller quantity. People suffering from behavioral issues (such as agitation, paranoia, violence, and depression) are treated with environmental modifications to make them feel comfortable and safer.
Common Questions
What are some other causes of memory lapses, confusion, and cognitive decline, besides AD?
Occasional forgetfulness should be taken normal until it is affecting the daily living by increasing its frequency. Some of the reasons for cognitive decline, besides, are given:
Over-medication and medication interaction or its side effects, the healthcare provider should know all the details of medication, a person is taking.

Nutritional deficiencies like vitamin B12 deficiency

Having other conditions histories like hypertension, diabetes, and kidney, liver or thyroid disorders.

Structural disorders which including normal pressure hydrocephalus, brain tumors, head injuries.

Degenerative diseases including age-related cognitive decline, Parkinson disease, Huntington's disease and Pick disease.

Infectious diseases like HIV/AIDS, Creutzfeldt-Jakob, encephalitis, meningitis, Syphilis

Anxiety, depression

Heavy metal poisoning (such as lead poisoning)
.
Is there a link between mad cow disease and Alzheimer disease? 
There is no evidence at this time of any connection between bovine spongiform encephalopathy, commonly called mad cow disease, and Alzheimer disease even though some of the symptoms may appear similar.
Is there a possible way to get involved in research efforts related to Alzheimer disease?
Yes, affected and unaffected people can take part in clinical trials. They can donate their brain tissues to the member of their family after death.
Is there a link between Alzheimer disease and mad cow disease?
No, there is no evidence of any link between mad cow diseases (bovine spongiform encephalopathy) and Alzheimer disease. Some of their symptoms can be similar.